HOME
CONTACT
ABOUT KATHY
ANGEL READINGS
BLOG
DIVINE LIFE COACHING
EVENTS
INTERIOR DESIGN
FREE GIFTS
KATHY'S BOOK
LINKS
MISSION STATEMENT
NAVIGATING THE CLICKETY CLACK
NEWSLETTER
QUANTUM HEALING
REFERENCES
REIKI
THE LIGHT BECOMES YOU EMPOWERMENT PROCESS
TRINFINITY8
THE ZONE
What Is Reiki? Distant Healing Sessions / Treatments / Classes
Reiki is a hands-on healing technique that balances, realigns energy, and activates your own healing powers. It reduces stress, increases energy and focus, and enhances creativity.
Reiki is a Japanese word meaning Universal Life Energy, the energy that is inherent to all creation. It describes an ancient Tibetan energy balancing treatment. It is based on Traditional energy theory (Prana, Chi, Qi, Ki), and incorporates the meridian system of energy pathways running through the body which are commonly known as the Chakras.
Reiki is non-manipulative. Through loose clothing, the practitioner channels Universal Life Energy through their hands, helping to direct energy where it is needed.
Reiki is very relaxing and comforting. Some experience a deep meditative state, some fall asleep, and others become recharged. Some whose brains are on 'overload' simply enjoy giving up daily pressures for an hour and allowing their minds to quiet.
Reiki feels good. It is recommended as a treatment before and after surgery. It is helpful during illness, and can be used along with other conventional treatments. Reiki is recommended for people who feel perfectly healthy, to maintain an energetic balance which can help in the prevention of illness.

I am a channel for the energy that awakens us to deeper states of awareness & higher consciousness, opening us to our true nature of oneness, healing the heart, immune system & body, bringing about biological changes in the brain, softening the chatter of the mind, and bringing you into the moment where there is peace, joy, serenity & love.
Does Reiki really work?

Reiki always works where it is needed and on the level that it is needed. Since Reiki is spiritually guided and channeled by Highest Wisdom, it will work in ways that might not be known to the recipient or in the way that is expected. Therefore, Reiki will never do harm as it is innately Good and works for the Good of anyone open to receive it. Does it really work? The answer is yes, since Love is the greatest healer there is. And Reiki, in a word, IS….
LOVE.
Reiki is reaching the Top Hospitals
by Eugenio Lepine
From the Johns Hopkins to several cancer centers, Reiki therapy is steadily gaining presence in top medical facilities. Here is a brief view on some of them.
Read the full article here:
https://www.humanfrequencies.com/reiki-hospitals/
---
"
Thank you so much for the session and for the email ♥ was wonderful, I look forward to connecting again I don't mean to bother, but I have to say as the day is progressing I am feeling just WONDERFUL! I mean so full of energy and joy like I've been unearthed.
You are a blessing! I am so happy I was guided to contact Julie who led me to you ❤
This is the best I've felt in a while... Alexis"
---

Questions? Call Kathy 516-635-7248 or email kathybradleyconsulting@yahoo.com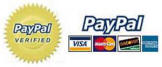 If you would like the convenience of paying online, please use the secure check out options below:
Click here to contact Kathy with questions
---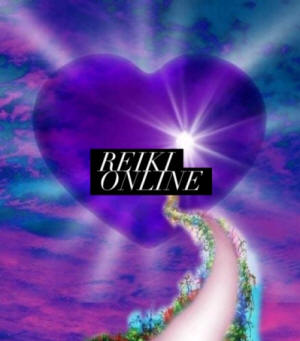 Reiki Distant Healing sessions are extremely relaxing, peaceful and powerful.

If you are seeking greater serenity and striving
to releasing worry and stress, then let Reiki help
you move into the flow of improved inner peace
and well-being.

See the variety of sessions below...

Payment to be made through PayPal only.

You do not need a PayPal account, just a credit card –
and the site is very secure.
Guided Meditation + Reiki Healing Energy
30 minutes - $40.00


Reiki Healing Energy + Angel Card Reading
30 minutes - $40.00

Reiki Healing Energy Only
30 minutes - $40.00
---
Reiki Treatments
(Quantities can be updated during check out)
Gift Certificates
---
Reiki I helps you enter the flow by providing you with the tools for centering yourself, increasing self-confidence, and assisting you in manifesting your innermost desires. Once you are attuned to the energy, it is with you for life.
You explore a blend of Reiki and Metaphysics, and learn the art of Manifesting. You are taught to be a channel for the Universal Life Force Energy – also known as Reiki - and learn the hand positions to channel this energy for yourself and others. You experience two guided meditations, and receive four empowering attunements. You are taught the ancient technique to access your Higher Self for improved creativity, clarity, and intent of purpose.
Investment --- $290
Reiki II energy is more mature, stable, and grounding. You learn three powerful symbols for Empowerment, Balance, and Connecting with Others, and how to use these symbols to offer distant healing. You also receive two powerful attunements and two guided meditations.
Metaphysical studies continue with work that focuses on your Inner Child. This is a powerful and joyous adventure into other dimensions, allowing you to function as a channel to expand to new levels.
Prerequisite: Reiki I and a written essay discussing how you have integrated Reiki into your personal life from the perspective of body, mind and spirit; how you use Kanji III and Manifesting skills, and if you use Reiki to treat others, in what manner you do so.
Investment - $360
This level is recommended for serious practitioners who want to take their practice to a higher level of awareness through greater understanding.
You receive five additional symbols, two powerful attunements, and two guided meditations. You also learn the art of Intuitive Diagnostics, which taps into the wisdom of your own being, allowing you to perceive the emotional roots of disease.
Prerequisite: Reiki I, Reiki II and a written essay describing how you have incorporated the Reiki II symbols into your Reiki practice, and discussing your experience with the Inner Child meditation.
Investment - $360
The Reiki Master Candidate Program is a year-long experience during which you learn to become a Reiki Master. The year is structured with a focus on personal growth, healing, and expansion. It is a year of commitment not only to Reiki, but also to yourself.
Requirements include monthly 3-hour classes, hosting Living Light Reiki Community Circles under the direction of your Reiki Master and observing 6 classes: 3 Reiki-I, 2 Reiki-II, and 1 Advanced Practitioner.
At year end, you receive the Master Symbol, learn the Attunement Process, and receive your Master Attunement, giving you the ability to teach Reiki, and attune your students.
Prerequisite: Reiki I, Reiki II, AP, Certification at all three levels and and essay explaining why you would like to be a Reiki Master.
Investment - $3,000
Scheduling & Registration
Classes are limited to 9 students. In order to ensure a place in the class of your choice, a deposit is required ($50 for Reiki I, $100 for Reiki II, AP, and $300.00 for RMC).
If you are interested in a class please email kathybradleyconsulting@yahoo.com or call 516-635-7248